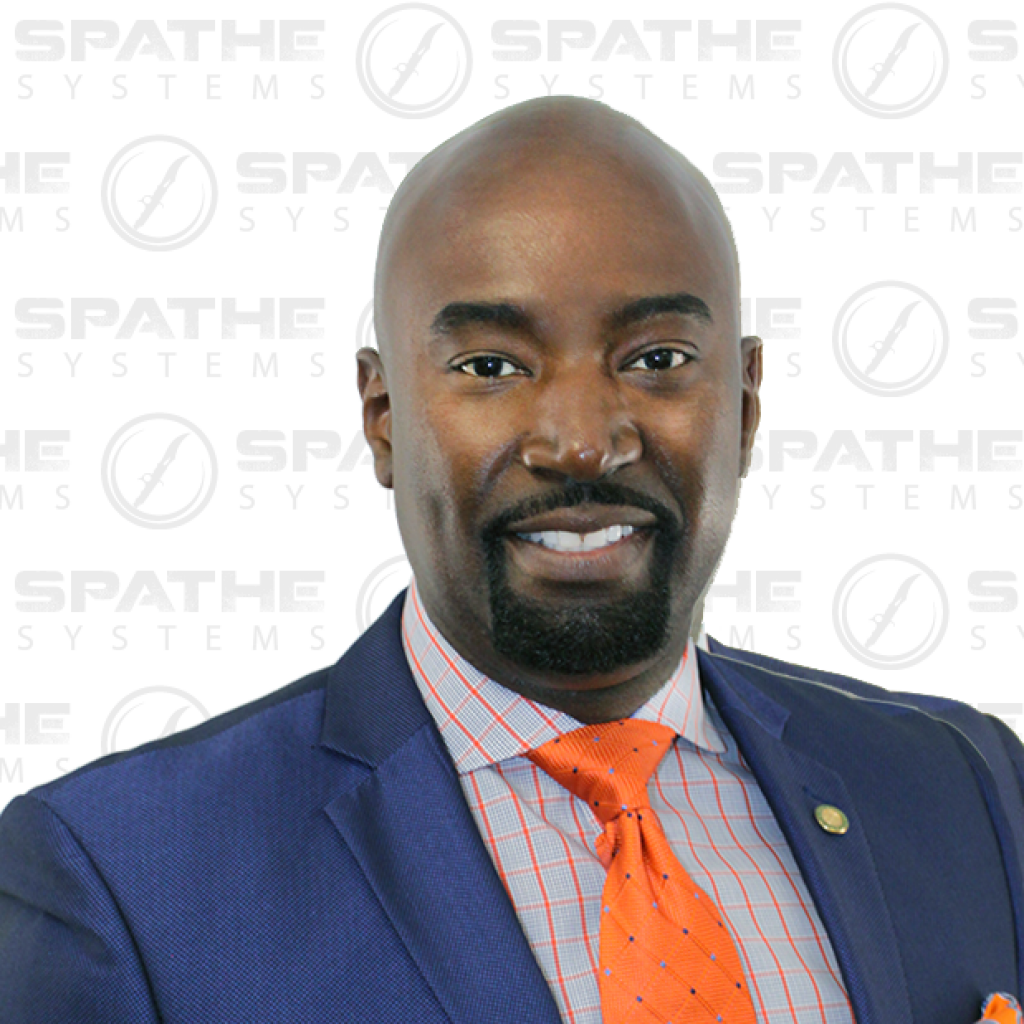 Prior to starting Spathe Systems, Mark worked in a myriad of positions within the defense industry and Government Civilian sector including Special Operations Forces (SOF) Account Manager for General Dynamics Information Technology (GDIT) (a Fortune 100 company), Vice President for Solutions Development and Marketing for ARMA Global Corporation leading numerous new business opportunities resulting in ARMA's exponential growth from less than 20 employees and $20M revenue in 2010 to more than 1000 employees and $200M revenue in 2016.
As a Government Civilian, he was the Director for USSOCOM's Global Network Operations (NetOps) Control Center (GNCC). Mark retired from the U.S. Army as a Command Sergeant Major (CSM) after serving 24 years of active duty with Special Operations Forces and Conventional C4ISR units. He served combat tours in Afghanistan and Iraq. In 1991 he was selected as the U.S. Drill Sergeant of the Year, for this achievement he appeared on Good Morning America, Today's Show, Regis and Kathy Lee Show, and was featured in many magazines: Jet, Ebony, Sports Illustrated and Black Enterprise. He is a recipient of the Stephen Ailes Award and the Silver Signal Order of Mercury Award as well as the 1993 United States Army Special Operations Command Robert Sigholtz Award.
As an honorary member of the 26th Infantry Regiment and an Audie Murphy Club Inductee, his awards and decorations include the Legion of Merit award, Defense Meritorious Service Medal, Meritorious Service Medal, Joint Service Commendation Medal, Master Parachutist Badge, Air Assault Badge, Path Finder Badge; Drill Sergeant Badge. He has a Bachelor of Science degree in Computer Information Systems, certification in Business Development and Information Technology Infrastructure Library (ITIL) and is a graduate of the U.S. Army Sergeants Major Academy.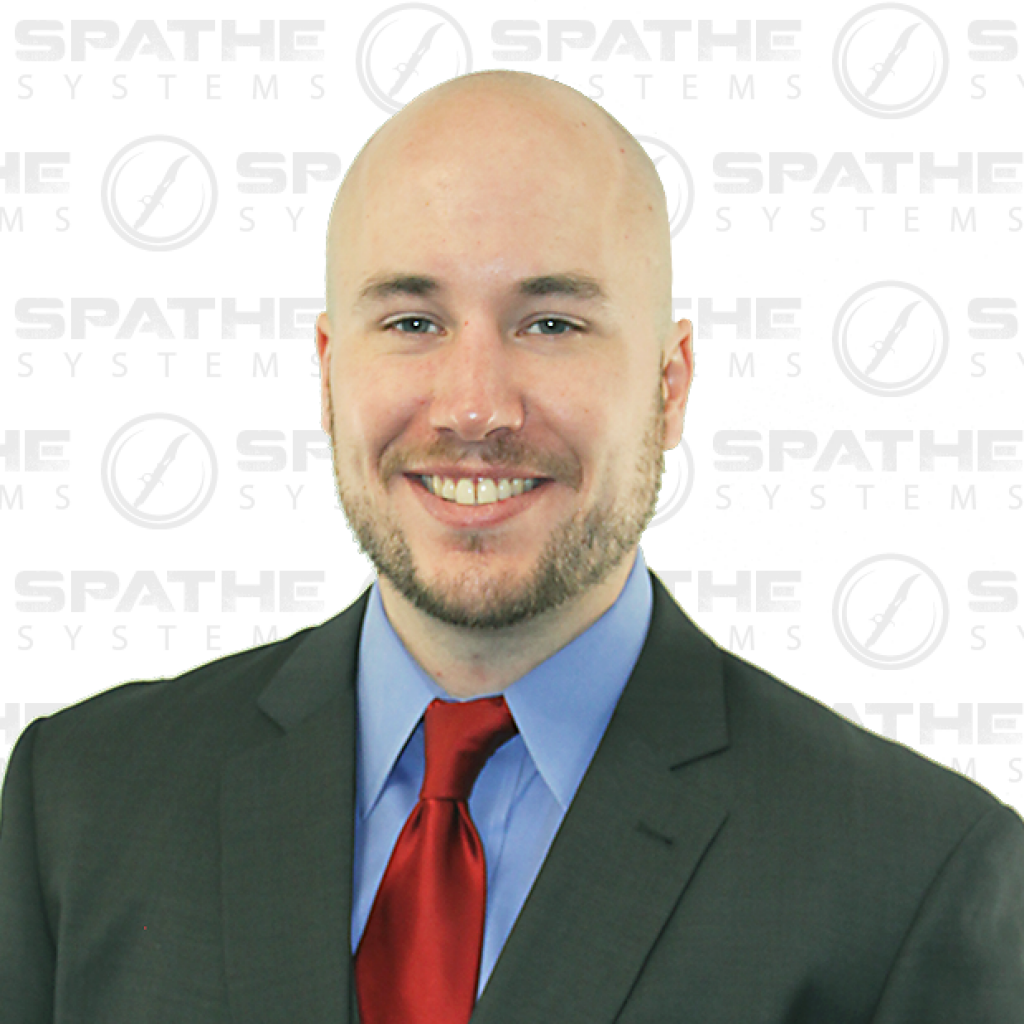 CEO, Partner
Over the past 10 years, Aaron has excelled in a myriad of management positions in the Defense and Commercial industry including Manager of Finance, Accounting and Pricing in multiple small businesses and Fortune 100 (Disney, General Dynamics) companies. He has hands-on experience in Contracts, Business Development, Proposal Management, Capture Management and IT. He holds a B.S.B.A Finance from the University of Central Florida and an MBA IT Management from Florida Institute of Technology.

In 2017, Aaron was a finalist for the Tampa Bay Business Journal Up and Comers Award, one of 30 in his age group out of over 450 nominees.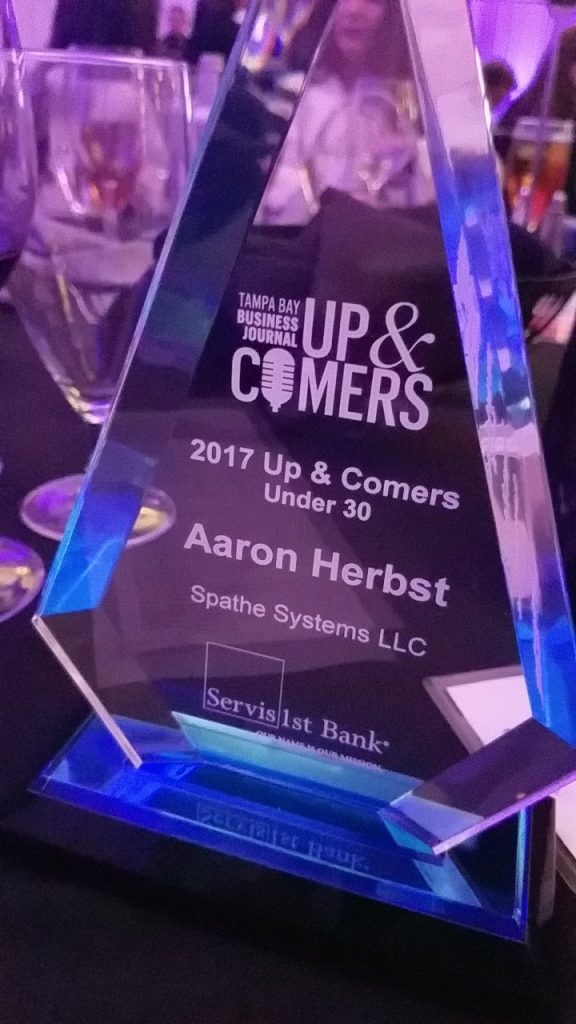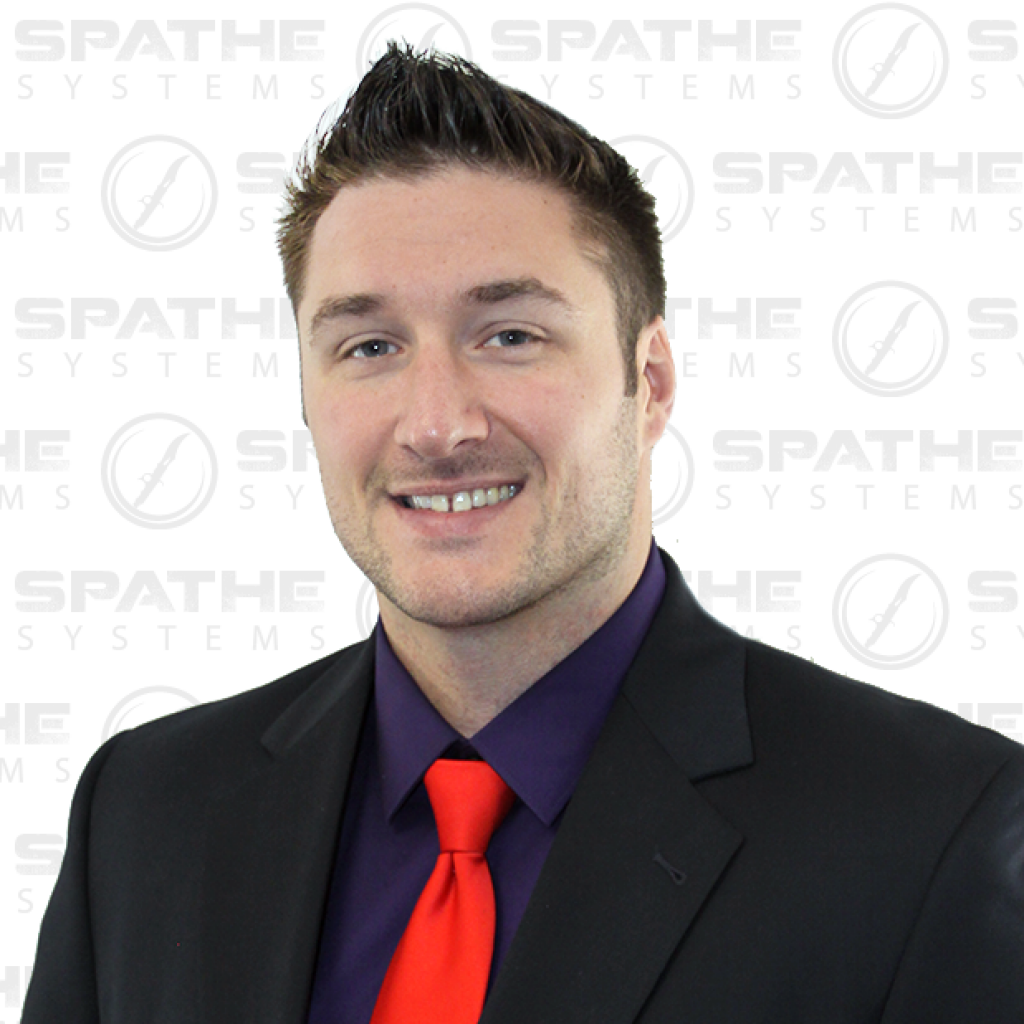 Chief Operations Officer
Before joining Spathe Systems, Adam held multiple leadership positions in Fortune 500 and mid-sized companies leading Organizational Change, IT Project Management, Operations and Software Development.  While supporting these organizations Adam also moonlighted as a College Professor of Information Technology and Business at Valencia State College in Orlando, Florida.  Adam holds Masters in Computer Information Systems (MCIS), Business Administration (MBA), and a Bachelors in Finance.